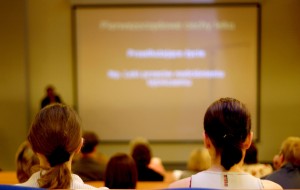 But wilt thou know, O vain man, that faith without works is dead (James 2:20)
Beyond Trust and Receipt –  A Word of Faith
In addition to learning and speaking, we believe action is an important requirement of change. In growing and being productive with faith, an active participation has to happen. Many would like to think faith is a matter of believing and receiving. The much derided "name it claim it movement comes to mind". Our teaching however reaches beyond the terms of words and mindset – thinking (Proverbs 23:7). The reality is faith as a practice is considerably more. You can believe you receive because you heard someone made a promise.
The question to answer is, Do you know who made the promise? Know His ability to deliver? Know, with understanding, He said – and that establishes it. Believing and trust is a simple concept but results take practice. Exercising faith (in the truest form) involves a practical and sometimes impractical movement – an action.
At the Initiative, our message is simple. In order to speak and stand with faith you have to know the foundation, the history; the context of what you're standing on. For many believers this can be a common misunderstanding. Ultimately scores of potential seeds fall prey to parroting, almost parody of the word, because there is no easy fix. The process is simple. Yet in practical terms, THERE IS NO EASY ROAD of FAITH. Don't however let this dissuade you from joining us in the journey.
It may seem too difficult, too exhausting, too time consuming to know the word of faith for yourself. Yet this is the joy, even the entirety of the job.
To know God, to trust God, means knowing in a familial way who He is not just what He wants for you – for life. His Promises, beyond comprehending the words, are absolutely yes and amen. In fact what we want to help you see is,
He is there.
He is real.
God is and HE Richly Provides.